This past weekend, two of the most highly anticipated movies of the year faced off against each other in a box office battle for the ages. It's a fight movie fans won't soon forget.
In one corner, standing 5'6" and sporting pink trunks is Margot Robbie and her portrayal of Mattel's iconic toy doll, Barbie. In the opposite corner, J. Robert Oppenheimer, played by Irishmen Cillian Murphy, in black and white shorts.
"Oppenheimer" landed the first blow when it narrowly edged out "Barbie" with its RottenTomatoes.com score (93% to 89%) ahead of both film's July 21st debut. But "Barbie" scored the knock punch with a $155 million dollar opening weekend.
Barbie vs. Oppenheimer Search Volume in Mississippi
Here at BetMississippi.com, we've been tracking not only the latest Mississippi sports betting news but the Barbie vs. Oppenheimer search numbers in the state. In the lead-up to the film, between July 1st and July 17th, we used Google Trends to determine the relative search volume for the keywords "Barbie movie" and Oppenheimer movie" across various U.S. states.
Here are the results of our tracking:
Barbie Dominated Search Results
As you can see, "Barbie" was the much buzzier film before its release, and in Mississippi, it wasn't even close. The state had the least interest of all in seeing "Oppenheimer."
But the dominance of the Barbie brand should have been expected. 58 million Barbie dolls are sold every year — that's 100 each minute! On top of that, the movie stars Margot Robbie and Ryan Gosling, two of the most talented and best-looking actors working today.
The "Barbie" movie also arrives via the brilliant mind of director Greta Gerwig. Her last two films were 2017's semi-autobiographical coming-of-age comedy "Lady Bird" and 2019's period piece "Little Women — and both are, quite frankly, exceptional.
While "Oppenheimer" director Christopher Nolan, for his part, is considered amongst the world's most celebrated working directors, it's clear we're living in a "Barbie world."
Author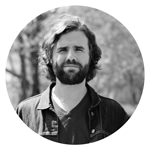 Jeff Parker is an entertainment writer for BetMississippi.com. A writer for film, television and the internet, Jeff is a life long movie buff, with a Masters Degree in Popular Culture. He lives in Halifax, Nova Scotia, where he works full time as documentary filmmaker and producer.