Thinking of buying a new car? With interest rates on the rise, inflation driving up sticker prices, and car lots still suffering from supply chain issues, even thinking about purchasing a new vehicle feels daunting.
With so much uncertainty in the automobile market, we here at BetMississippi.com are breaking from Mississippi sports betting updates to see which vehicles are selling. So we're setting out to find out what car brands are the most popular in Mississippi. Sure, popularity doesn't necessitate reliability, but it can't hurt to consider the wisdom of the crowds.
To figure out Mississippi's most popular car brand, we started by consulting CarLogos.org's list of the Top 50 most popular car brands in America. Then we ran each brand through Google Trends to see which had the highest interest in each state. The results capture the period between July 25th, 2022, and July 25th, 2023.
Favorite Car Brand By State
The chart below shows us what the most popular card brand is in each American state. Check it out to see what Mississippians love to drive most.
Honda (7 states): Alaska, Delaware, Louisiana, Maryland, Mississippi, North Carolina, South Carolina
Dodge (5 states): Arkansas, Idaho, Kansas, Missouri, New Mexico
Ford (4 states): Michigan, Montana, South Dakota, Wyoming
Audi (4 states): Colorado, Connecticut, Massachusetts, New York
Mercedes-Benz (3 states): Florida, Georgia, Virginia
Chevy (3 states): Kentucky, North Dakota, Oklahoma
Mazda (3 states): Minnesota, Pennsylvania, Washington
Volkswagen (3 states): New Hampshire, Oregon, Utah
Buick (3 states): Indiana, Iowa, Wisconsin
Hyundai (3 states): Alabama, Arizona, Illinois
1 state: California (Tesla), Hawaii (Toyota), Maine (Volvo), Nebraska (Lincoln), Nevada (BMW), New Jersey (Land Rover), Ohio (Kia), Rhode Island (Alfa Romeo), Tennessee (Nissan), Texas (Lamborghini), Vermont (Subaru), West Virginia (Jeep)
Mississippi Joins Other Honda-Loving States
It would appear that for Mississippi, along with six other states, Honda is the most popular car brand. At least in terms of Google searches.
All told, 881,201 Hondas were sold in 2022. That said, it was a down year for the Japanese car maker, with overall sales contracting by nearly a third (32.7%) compared to 2021. The aforementioned supply chain issues are the likely culprit, and it's expected that Honda will rebound this year.
Even despite the downturn, the Honda Civic, Accord, and CR-V all ranked within the Top 25 best-selling car models last year according to Car and Driver Magazine. The most popular of the three was the CR-V, Honda's flagship sports utility vehicle.
Next up for Honda is the release of its first-ever EV. As the world's largest manufacturer of combustion engines, Honda has been firmly on the sidelines as other car companies have raced to release electric vehicles — but the upcoming Honda Prologue is set to change all that. Sales of the new electric are scheduled to begin in early-2024.
It's a major step forward for the company that began by building motorcycles in 1948 and has been the largest motorcycle manufacturer in the world since 1964. In fact, they didn't build their first car until 1963, and Honda's weren't even available in America until the release of the N600 in 1969.
Of course, now Honda is amongst the biggest companies in the world — and the most popular car brand in Mississippi.
Author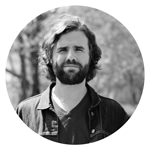 Jeff Parker is an entertainment writer for BetMississippi.com. A writer for film, television and the internet, Jeff is a life long movie buff, with a Masters Degree in Popular Culture. He lives in Halifax, Nova Scotia, where he works full time as documentary filmmaker and producer.