Whether it's the anxiety-inducing challenge of crafting the perfect opening line, or the endless search for the right Tinder profile picture, dating isn't easy. What's more, your experience as a single person may look a lot different depending on where you live. Sadly, Mississippi daters have it tough. But just how bad is it out there for modern Mississippi singles compared to the rest of the U.S.A.? Here at BetMississippi.com, we built the "Dating Index" below to find out.
In this data-driven approach to dating in America, we considered a number of criteria important to daters. First, we looked at the percentage of single-person households in each state, per Statista.com. Then we consulted Forbes Business, where we found the average annual income per state for a single person. Lastly, we had Google Trends tell us the average search volume for the phrases "date ideas," "first date activities near me," and "florists near me."
Best and Worst States For Dating
So, given our "Dating Index" rankings, how does Mississippi stack up among the top spots for dating in the U.S.A.?
Mississippi in the Bottom Five States
Well, it looks like Mississippi singles don't need to worry too much about getting struck by Cupid's arrow. Our "Dating Index" ranks the state as the 47th worst place in America to try and find a date. But don't assume that because Mississippi is a hard place to find a prospective partner the state lacks exciting opportunities to woo someone once you've found them. If you're looking for date ideas in Mississippi, there's no shortage of great options.
Singles in Jackson aiming to show off their cultural sophistication should consider a night out to the Mississippi Symphony Orchestra. On the other hand, if your date is the sporty type, grab tickets to a Mississippi Braves Minor League baseball game across the river in Pearl. Or you could take your date on a day trip to the historic town of Natchez, and spend the day exploring its well-preserved pre-Civil War architecture, as well as the area's many cultural attractions, like the Natchez Museum of African American History and Culture.
Wherever you're in Mississippi, you could always escape to a beach along the Gulf Coast. And while you're down there, why not roll the dice on love with a visit to one of Biloxi's eight casinos — who knows, you might just get lucky. But if you don't, at least you can visit one of the state's legal retail sports betting sites. Although we're still waiting for Mississippi sportsbooks to arrive in the state, you can count on BetMississippi.com to keep you updated with all the latest news on the path to legalization.
Author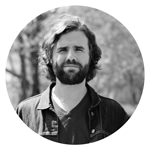 Jeff Parker is an entertainment writer for BetMississippi.com. A writer for film, television and the internet, Jeff is a life long movie buff, with a Masters Degree in Popular Culture. He lives in Halifax, Nova Scotia, where he works full time as documentary filmmaker and producer.